How Old?!
1512 The birth of James V of Scotland, who allied his country with France against the English. He became king at the age of 17 months.
Virginia Creeper
1606 The Charter of the Virginia Company of London was established by James I, with the purpose of establishing colonial settlements in North America.
Banana Skin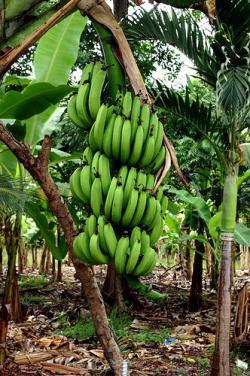 1633 Bananas went on display in Thomas Johnson's shop window in London. This was the first time the fruit had been seen in Britain
Copyright, The Statute of Anne
1710 The Copyright Act, known as The Statute of Anne, came into effect in Britain. It allowed authors to hold exclusive rights to their work for up to 50 years after their death. The restrictions were enforced by the Stationers' Company, a guild of printers given the exclusive power to print, and the responsibility to censor, literary works.
Algoa Bay
1820 The first British settlers landed at Algoa Bay, South Africa.
Onward Christian Soldiers
1829 The birth of William Booth, founder of the Salvation Army, which he began in 1865 while performing mission work to the poor in London's East End. It was named the 'Salvation Army' in 1878, when he took the title 'General'.
Big Ben
1858 The 14.5 tonne bell, 'Big Ben', was cast in Stockton-on-Tees by Warner's of Cripplegate. However the bell cracked during testing. It was recast into the 13.76 tonne bell by Whitechapel Bell Foundry and is still in use today. It is the largest of the five bells in the clock tower of the Palace of Westminster (Houses of Parliament).
Into the Deep
1912 The British built luxury liner Titanic set sail on its maiden, and only voyage, from Berth 44, White Star Line dock, Southampton, bound for New York.
The Last Rope
1955 Ruth Ellis shot her lover David Blakely outside a pub in Hampstead in North London. Following her murder trial she became the last woman to be hanged in Britain.
Breakaway
1970 Paul McCartney announced that he was to leave The Beatles for personal and professional reasons.
Non-Biological
1972 An agreement, banning the use of biological weapons, was signed by 74 countries.
Bobby Sands, MP
1981 Imprisoned IRA hunger striker Bobby Sands was elected to Westminster as the MP for Fermanagh and South Tyrone.
Spare the Stag
1997 The National Trust's ruling council voted unanimously to ban stag-hunting on its land after a study concluded that the chase caused extreme suffering and exhaustion to the deer.
Good Friday Agreement
1998 The Northern Ireland peace talks ended with an historic agreement called the Good Friday Agreement.